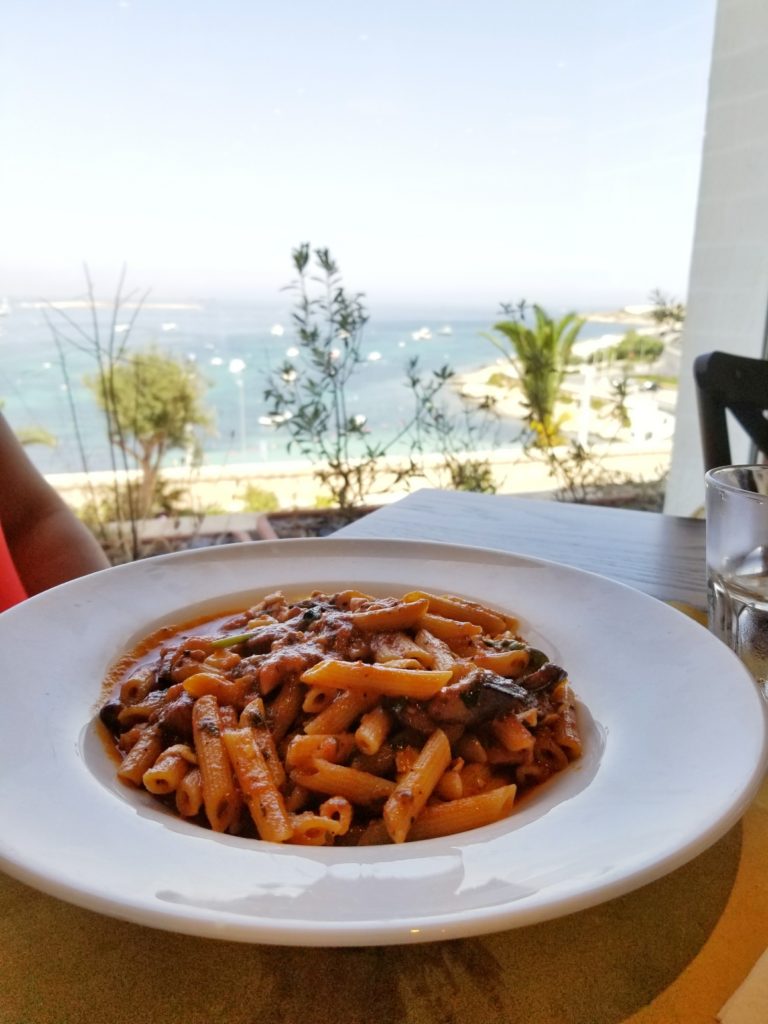 Since it opened, Vecchia Napoli has gained a lot of popularity and is the hot spot for all those people looking for an authentic Neapolitan food experience. Every day, this Italian restaurant is packed with Italian food lovers and tourists happy to get an opportunity to try the restaurants delicious pizza, tasty pasta and selection of antipasti. Vecchia Napoli is widely considered as one of the best Italian restaurants on the island.
To get a table for dinner, you have to book in advance otherwise you have to either wait or return on another day. Vecchia Napoli is an authentic restaurant because the ingredients and cooking methods remained genuine to tradition too.
Last Saturday, I organised a family dinner and since we were going to be a big group we decided to go to Vecchia Napoli. I tried to get us at table at Vecchia Napoli in Salini first but it was already fully booked. We went to the one at skyparks, it was super busy but still good for a casual dinner.
Everyone ordered pizzas, different ones of course so we manage to try as many as possible. I opted for a Capriciossa, my favourite pizza after the Funghi, and it was divine.
Feast your eyes with some authentic Italian pizzas…
We have also been to Vecchia Napoli Salini on another occasion and we were extremely satisfied. The Parmigiana was delicious and even the Pasta Norma was great!