So close to Malta and yet so different! I have been to Sicily many times but Sebastian had never been. Despite having visited Sicily a number of times, I never get tired of visiting this beautiful island.
Sicily, the largest Mediterranean island, has a lot to offer to all those who visit. Sicily has a mild climate that makes it an attractive destination for much of the year: spring and autumn are simply wonderful and though summer can be scorching hot , sea breezes in coastal areas take the edge off the heat.
Hotel Mercure Catania Excelsior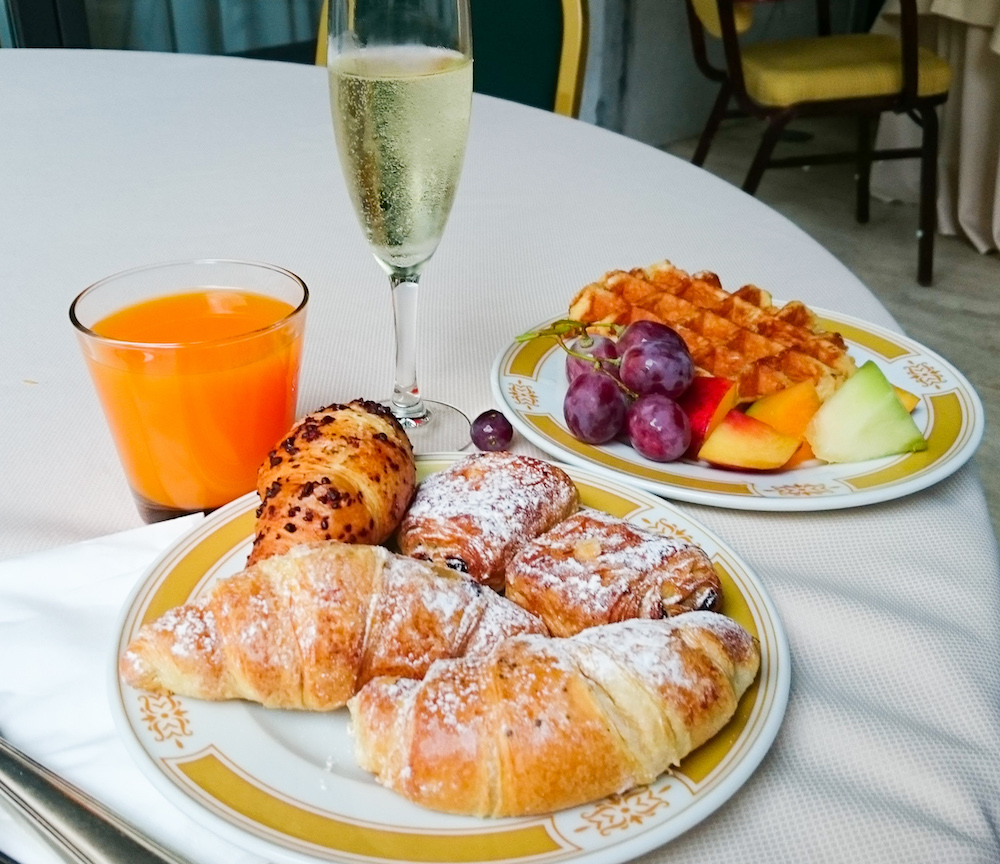 The first time we went to Sicily together we stayed in Catania- Mercure Catania Excelsior. We stayed here for three days in September. The hotel was lovely, the staff were very polite and friendly. Mouthwatering breakfast food, super varied and some healthy options too. Although as you can see from the pictures we didn't really opt for the healthy options.
This hotel is in a fantastic location, walk round the corner of the hotel and you are right in the middle if everything. Despite being in a very central location, it is  away from the hustle and bustle of central Catania.
Shopping in Catania
If you are a shopaholic, then Catania is the place for you to be. Here you can find several shopping centers including:
Food Markets in Sicily
For any food lover, a visit to the open-air markets is a must. There are very markets in Italy that can compete with the ones in Sicily, and these are a well-known spot for anyone hoping to pick up something for dinner. There is a wide variety of high quality food on sale at incredibly good prices. One of the best parts of the open-air market is that you won't break your dinner budget while shopping there.
One of the most popular food markets is situated in the beginning behind the Fontana Amenano at the corner of Piazza Duomo. It's a party for the senses, with a wide selection of fresh fish, never-ending of meat cuts, cheese and hams. The market is open from Monday to Saturday. It is best to visit early in the morning as it finishes around lunchtime.
Mount Etna
When you visit Catania, visiting Mount Etna is something that you should not miss out on. Explore Europe's largest active volcano, it is definitely worth while. The drive up along the slopes is beautiful as well. We took a guided tour and it was super informative- we enjoyed every minute of it. We toured the most recent craters with our guide who was extremely knowledgeable and friendly. I believe that sometimes we underestimate the power of nature, but this visit was very eye- opening.
Taormina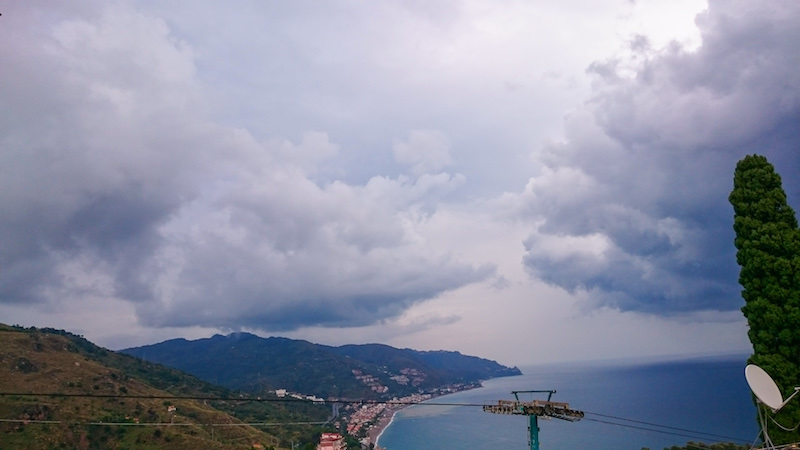 One cannot go to Catania and not pay a visit to Taormina. Taormina is simply admired by all those who visit. Throughout the years this magnificent place had graduated to status and became an exclusive, high-class haunt, frequented by several artists and personalities from across the globe. Taormina is one of Sicily's most popular summer destinations, and rightly so as it spectacular in every sense of the word.
Taormina gets extremely busy in July and August and is practically empty between November and Easter. We highly recommend you visit around April, May, September or October.
Situated on a rocky terrace high above the Ionian Sea on the east coast of Sicily, Taormina couldn't ask for a more beautiful setting. Apart from mesmerizing views, there's a lot more to see here. Whether it's marveling at the beautiful Baroque church interiors, shopping in the authentic shops, strolling in its streets or enjoy a romantic dinner with a view, you don't have time to be bored.
Taormina's most famous landmark is the Greek Theater, originally built in the third century BC under Hiero II of Syracuse. However, it was completely rebuilt with the characteristics of a roman theater in the second century BC. A gap in the wall of the loft frames Taormina's most celebrated view- simply jaw dropping. Isola Bella, almost connected to the mainland by a sandy beach is also breathtaking.
The walk to Isola Bella from the beach was so pretty and the house on Isola Bella was also cosy. There's not much to see in it really, but you have some lovely views from the windows and it is a nice place to relax out of the sun for a little while.
Food- Arancini, Pasta and Sicilian Wine
Nothing says Sicily more than Arancini, pasta and wine. After asking locals about the best arancini place we were told to visit Savia. And they were right! We went there everyday, we couldn't get enough of them. The cafe was full of life, had a beautiful interior and all the different arancini were displayed in large glass cabinets. I wish I could have tried all of them, but there were far too many. We ate the ham and cheese, carne and spinach, and they were all excellent. Highly recommended!