Are you currently planning a trip to Bali but not sure where to stay? We totally get you, we were in the same position around two months ago. Deciding where to stay can make or break your trip so picking the right area is essential. Make sure that you do your homework as making the wrong choice could ruin your holiday.
Despite being a small island, Bali has plenty to offer. You might prefer to stay in the nightlife area or you are looking for a few days away from everything. The good news is that Bali is small enough that you can stay in more than one place during your trip.
Each spot in Bali offers something unique, which makes it a bit hard deciding which area to stay. In order to help you, we will provide you with some insights on the very best places to stay while exploring The Island of the Gods.
Kuta
Kuta: you either love it or hate it. It was one of the first towns to be developed for tourism in Bali and it is where most of the activity is concentrated. The best area to stay in Kuta is the town center, which is just ten minutes away from the airport. It is also the best area for transport connecting to the rest of Bali.
Being Bali's most popular tourist destination, it goes without saying that it is one of the most busy areas on the island. Kuta is well known for its beaches and of course the beach and night clubs. Being a tourist hotspot, Kuta is naturally packed with luxurious hotels of all shapes and sizes.
There are plenty of restaurants, bars, a huge mall, the largest water park in Southeast Asia, and as mentioned a variety of hotels that suit different budgets. The area is full of markets which can get quite busy. At night, Kuta is not short of clubs, bars and restaurants.
For people who love to surf by day and party by night, Kuta is the ideal place to be. I think that  even if you decide not to stay in Kuta, you should at least go for a day trip, to get the whole picture of Bali. Even though the market and mall was super busy, it was quite fun. And if you love photography, you can get pretty nice shots of the sunset on the beach.
Nusa Dua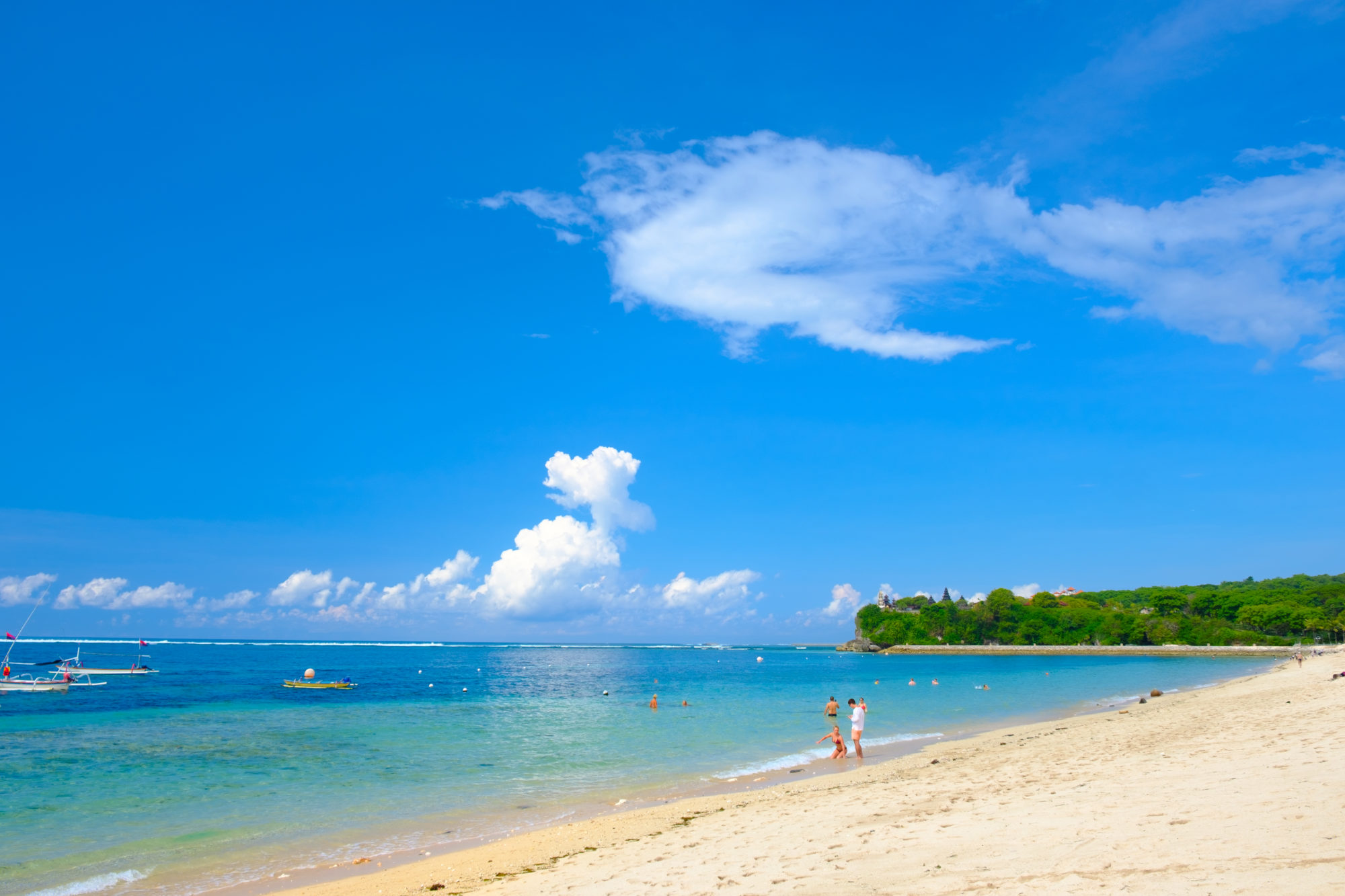 Nusa Dua is often overlooked as a good place to stay in Bali, which is a pity. Nusa Dua is one of my favourite places in Bali. Why? It offers all those who visit a quiet, relaxing yet luxurious retreat. It is located alone the eastern coast of Southern Bali and the majority of the accommodations are located along the beach, which is one of Nusa Dua's best quality.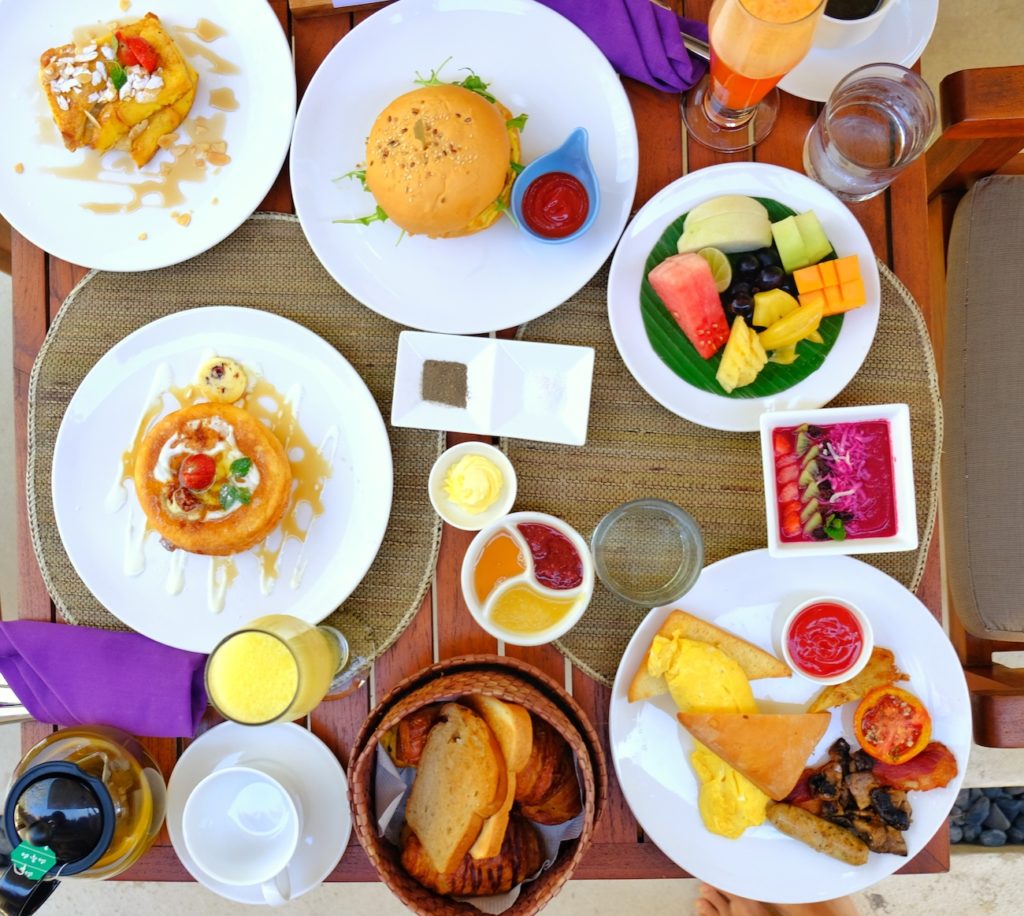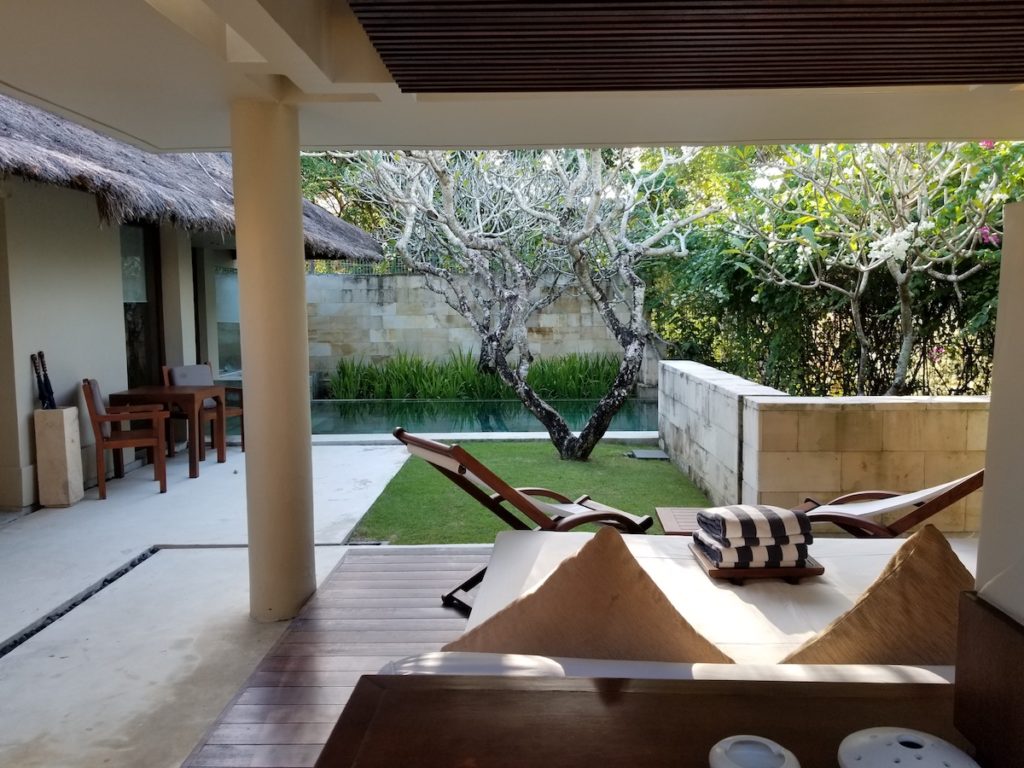 We stayed at The Bale' which is a unique gem. it is one of the most magical resorts I have stayed in. All the twenty nine private villas boast a lush garden and pool. It is a six minute walk away from the beach and a five minute drive away from the mall, Bali Collection.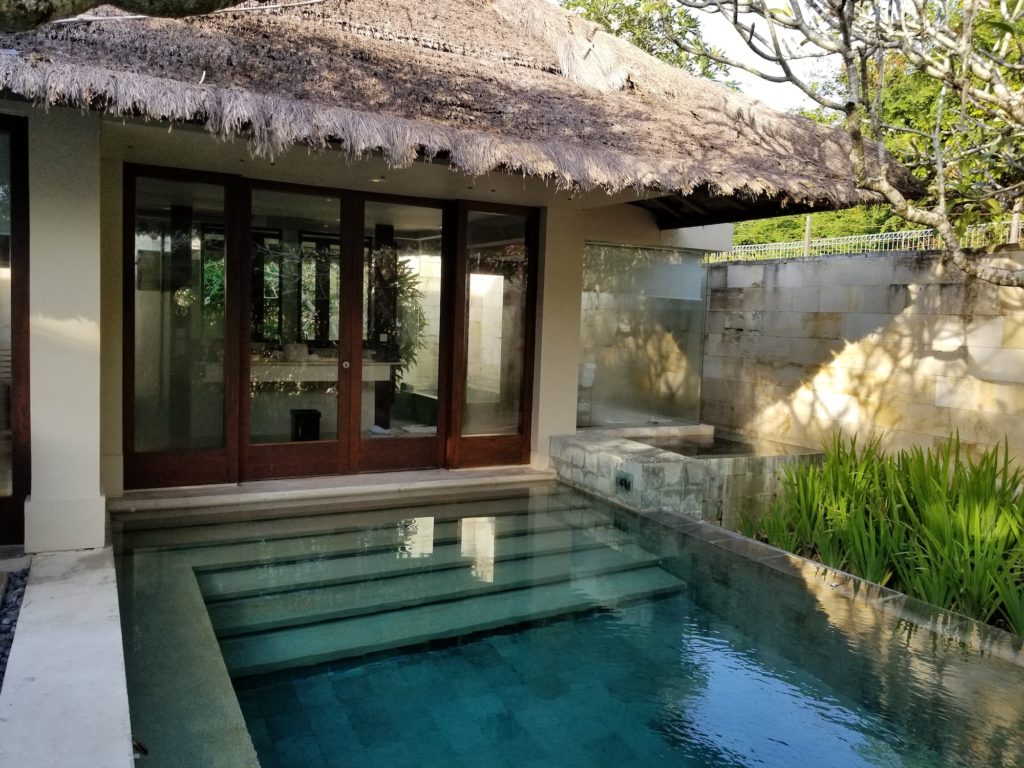 When you walk into the bathroom you could find yourself drifting down into your own infinity swimming pool. What we enjoyed the most is that they managed to combine the seclusion of private walled enclosures without losing a sense of open space. We stayed in the single pavilion for two nights and it was fantastic.
The service was stellar, the staff were always so helpful and accommodating. All the staff are very friendly and it was great having the driver on call to take us offsite.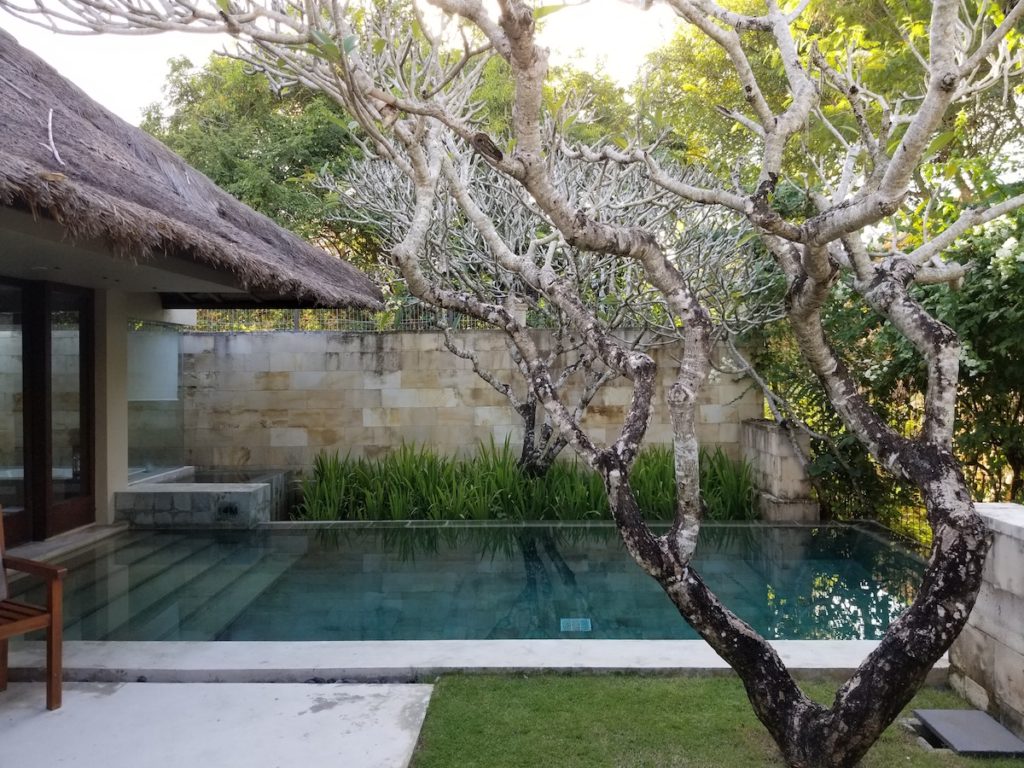 The food, especially the never-ending selection of breakfast, was mouthwatering. The Bale features three different restaurants and a heavenly spa.
Seminyak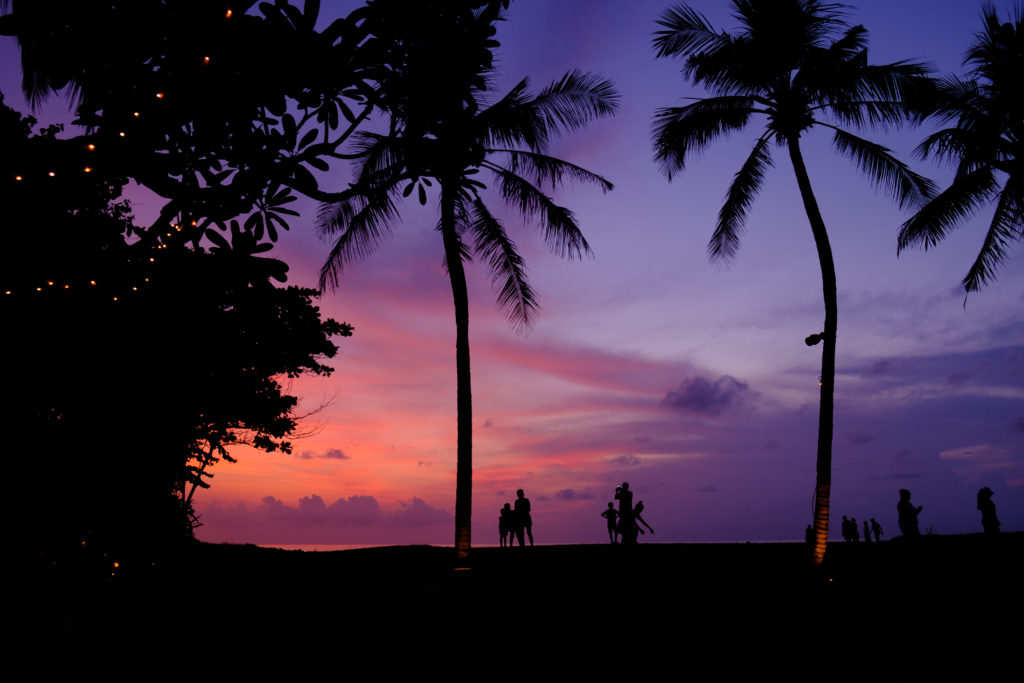 Seminyak is one of the most popular areas to stay in Bali.  It is very similar to Kuta but much less touristy. Packed with charming restaurants, stylish bars, authentic boutique shops, fancy hotels and private villas, and being approximately thirty minutes away from the airport, it is very obvious why Seminyak is extremely popular amongst those who visit Bali.
It is worth mentioning that the area of Kuta, Seminyak and very often Legian are ideal starting points for those visiting Bali for the first time.
Due to its positioning, Seminyak offers one of the very best places to watch sunset from.  There are many places in Bali to get a clear, open view of the beautiful sunset, but Seminyak might be one of the best cities.
Our stay in Seminyak has been very fun and memorable, we stayed in Seminyak for a total of  six nights. If you are treating yourself and you feel like splurging we highly recommend the Impiana Private Villas. Surrounded by boutique shops, great restaurants and unique bars, Impiana Private Villas are located in the heart of Seminyak. It features Balinese architecture, with its signature thatched roofs, and offers a private pool and day beds. We loved the fact that we had a kitchen and dining area. It is also important to mention that the Villa is only a twelve minute walk from the beach. Bingo!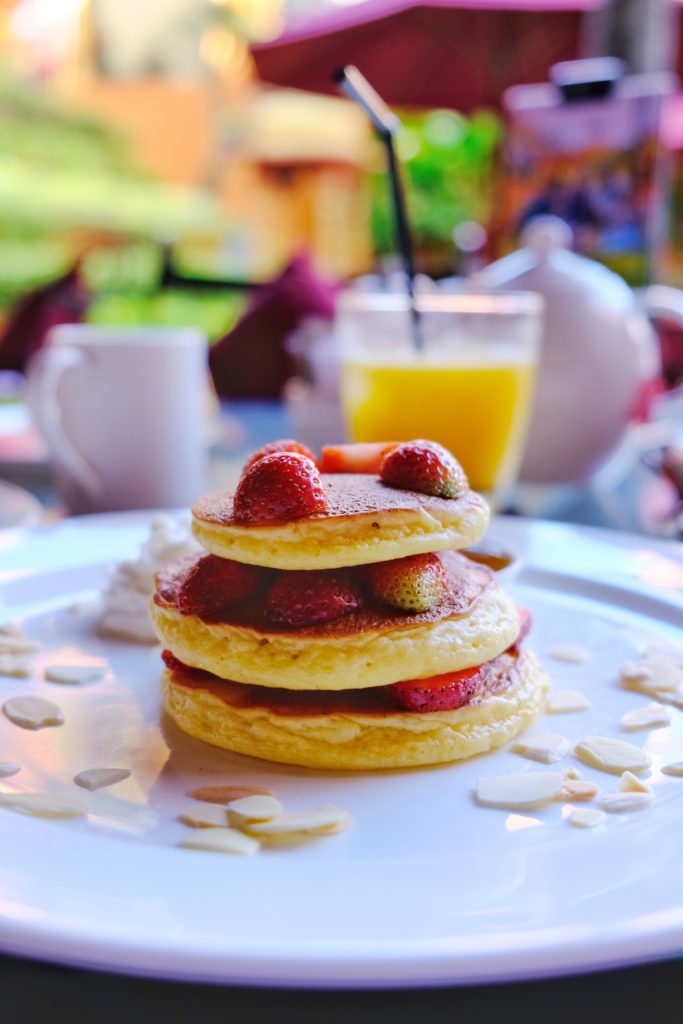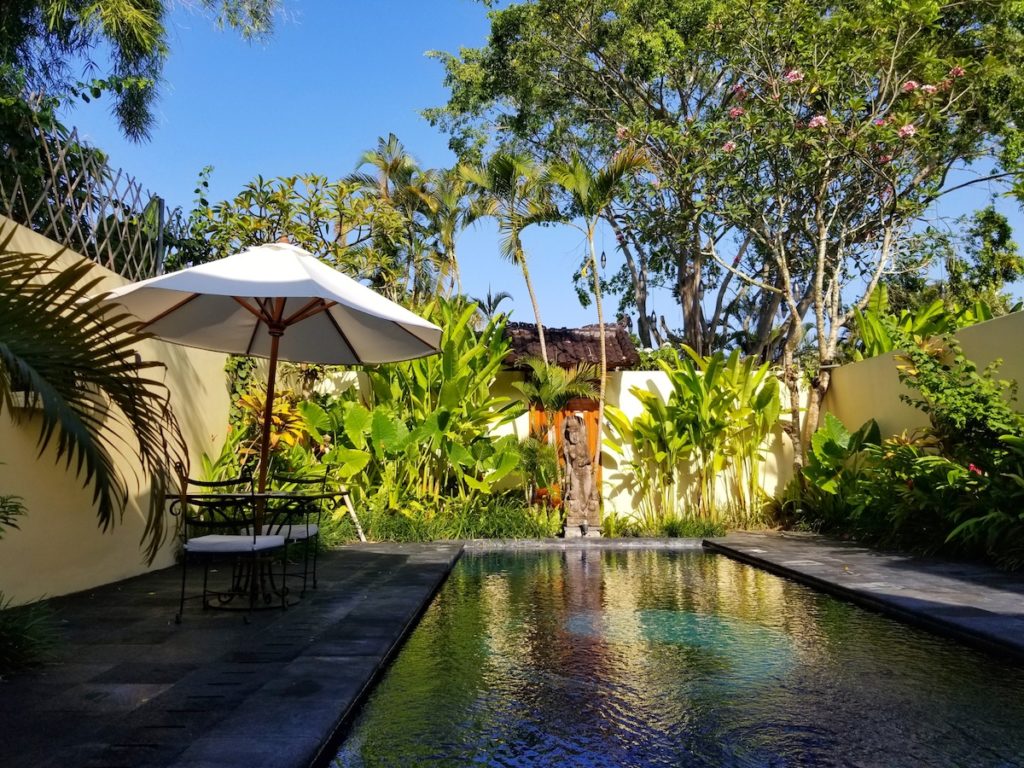 The property also features one of the largest and best spas in Bali. What makes Prana Spa stand out from the rest is the Indian and Middle Eastern architectural design. Me and Sebastian couldn't resist trying the spa, after reading many great reviews, and it was brilliant. The service was above and beyond any other spa and the staff were very attentive and caring. I opted for a facial while Sebastian tried the massage, and he said it was the best he ever had.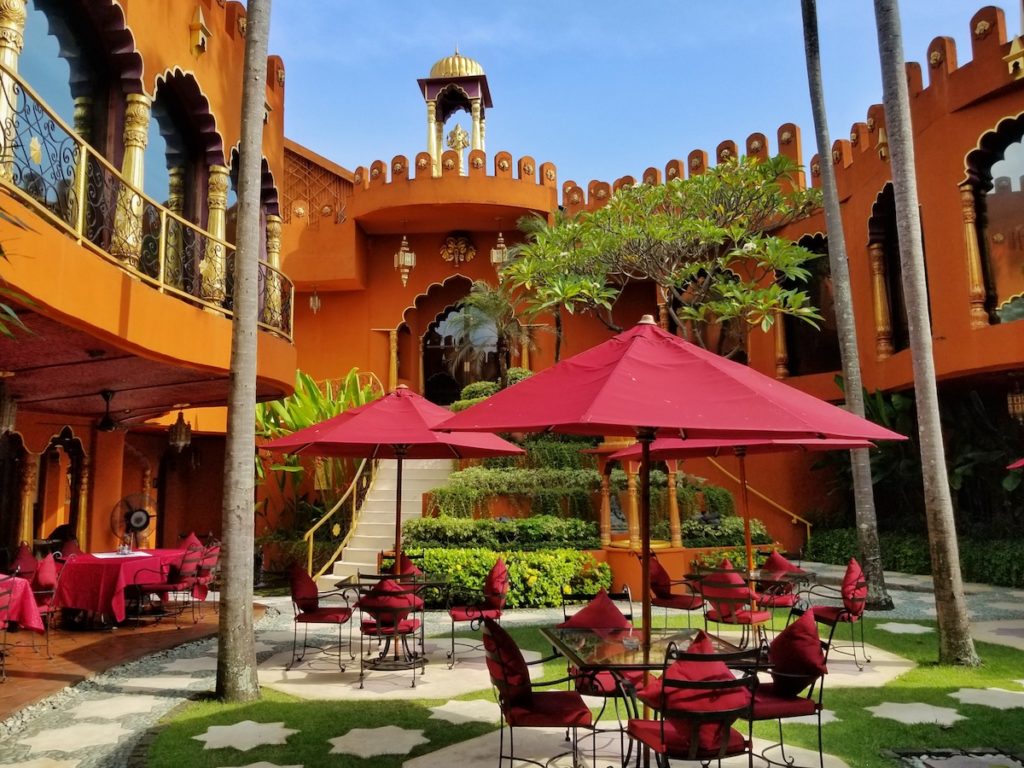 Well, if you are contemplating rewarding yourself with a luxurious spa treatment then all I can say is do yourself a favour and treat yourself to a delightful experience at Prana Spa.
Ubud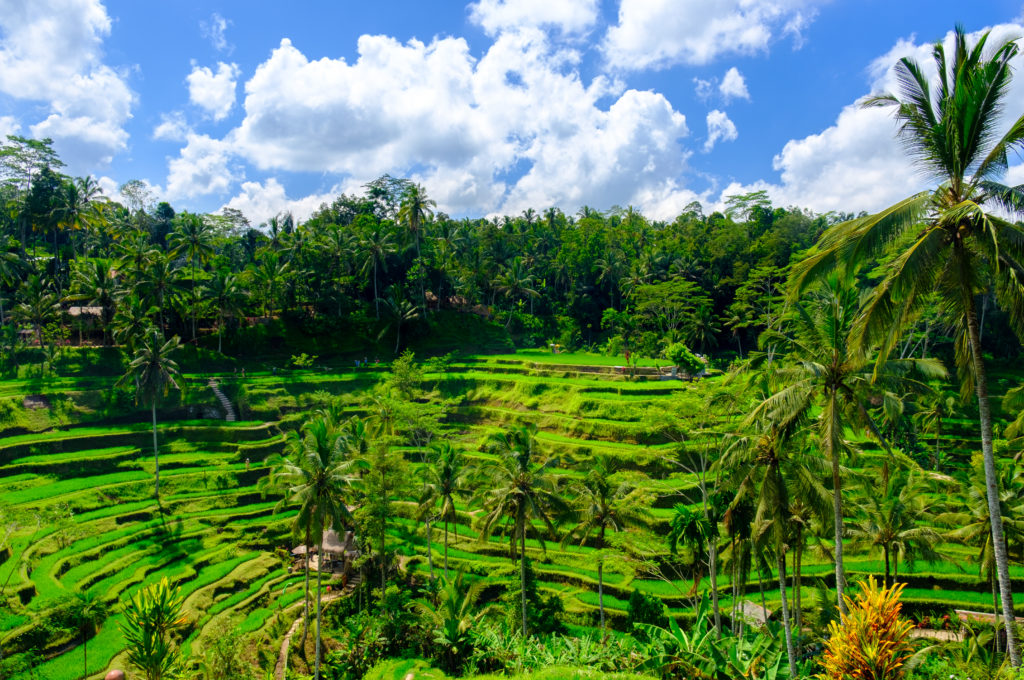 Let's face it, Ubud is the dream. Known as Bali's cultural capital, and has recently been voted as Asia's best city destination. The surrounding rain forest, terraced rice paddies, picturesque Hindu temples and shrines are amongst Bali's most famous landscapes. Ubud also features a number of adorable shops, traditional arts and superb restaurants.
Ubud is the kind of place that you don't have to plan for. It happens to be situated in the perfect spot to combine luxury treats and adventurous activities. It is pretty common to see traditional Balinese ceremony and some form of event that had the entire community out celebrating.  The village itself has become very touristy over the years, although it never lost its charm.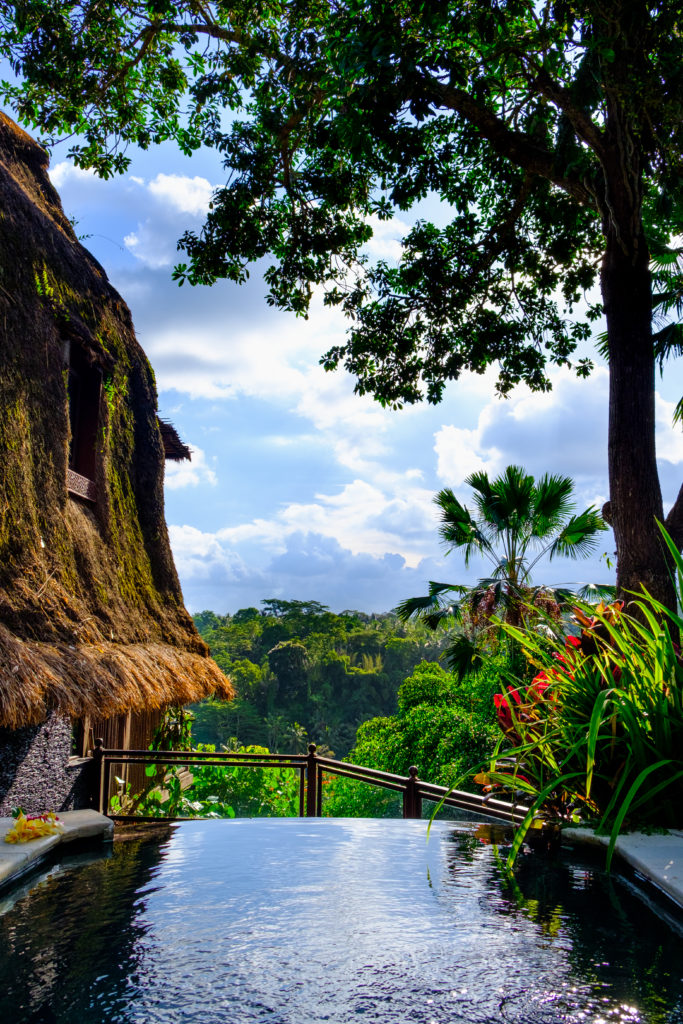 Ubud has many areas that you could describe as 'the best'. What is 'best' for one is not another persons cup of tea. Some like to be close to markets, shops and restaurants, others want to be a bit further out.
We stayed in Kupu Kupu Barong and absolutely loved it. Set in a magical forest high above a river born on the slopes of sacred Mt Agung, and named after the exotic butterflies that flit through the valleys, Kupu Kupu Barong is an outstanding resort. This resort embodies everything that is great about Bali. Great scenery and serenity, amazing service and food, out of this world massages. Property big enough to provide all the privacy and relaxation anyone could ever need.