Boasting a beautiful sea view and surrounded by nature, Madliena Lodge is the kind of restaurant that you should celebrate a special occasion. Set in the countryside with natural views of the sea and greenery and easy parking, Madliena Lodge is a fresh Mediterranean restaurant offering seasonal produce and freshest ingredients.
The restaurant is ideal for both cosy Winter nights or outdoor dining in Summer. After a recent revamp the restaurant  is now split into various areas, including a courtyard, huge terrace and dining spaces, which serve top-quality dishes in a pleasant atmosphere
The moment you set foot in the restaurant you are greeted with a beautiful smile and polite host who will show you your table.
Madliena Lodge decor is upscale, yet warm and inviting. Each and every detail contributes to the restaurant's relaxing and comfortable vibe.
The team worked tirelessly to create a brilliant menu that caters to everyone's tastes. The menu reflects their passion and dedication. All their dishes are created with love and served with a story.
Once seated and settled the host asked us if we would like to opt for an Aperitif. We ordered a nice bottle of Italian Prosecco. While enjoying an appetizer on the house the host explained the specialties and answered our questions. Despite being a big group the starters were served in no time.
Some of my friends ordered the Porcini crusted beef carpaccio while others opted for the Prawn Mousse Bruschetta. I felt like something different and tried the Breaded Goat cheese. Everything was scrumptious, our expressions said it all.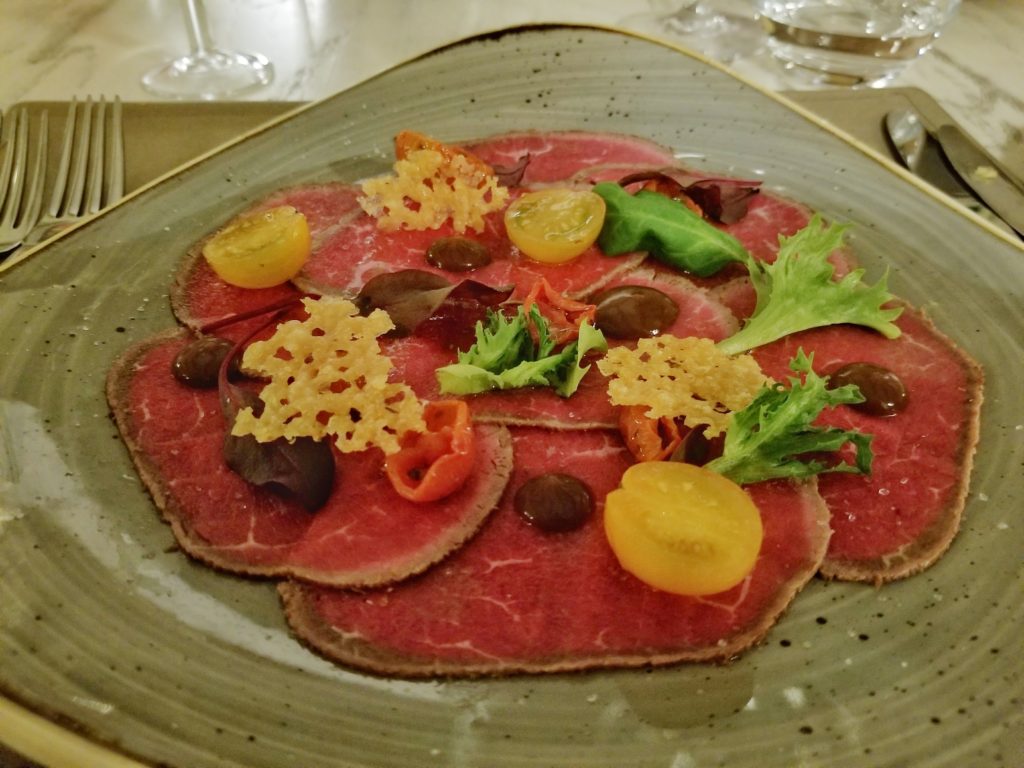 The food tasted phenomenal and the service was excellent. It is amazing how they managed to keep the food warm and serve 8 people at the same time. For mains we ordered different meat cuts (rib-eye and fillet) served with roasted potatoes and vegetables.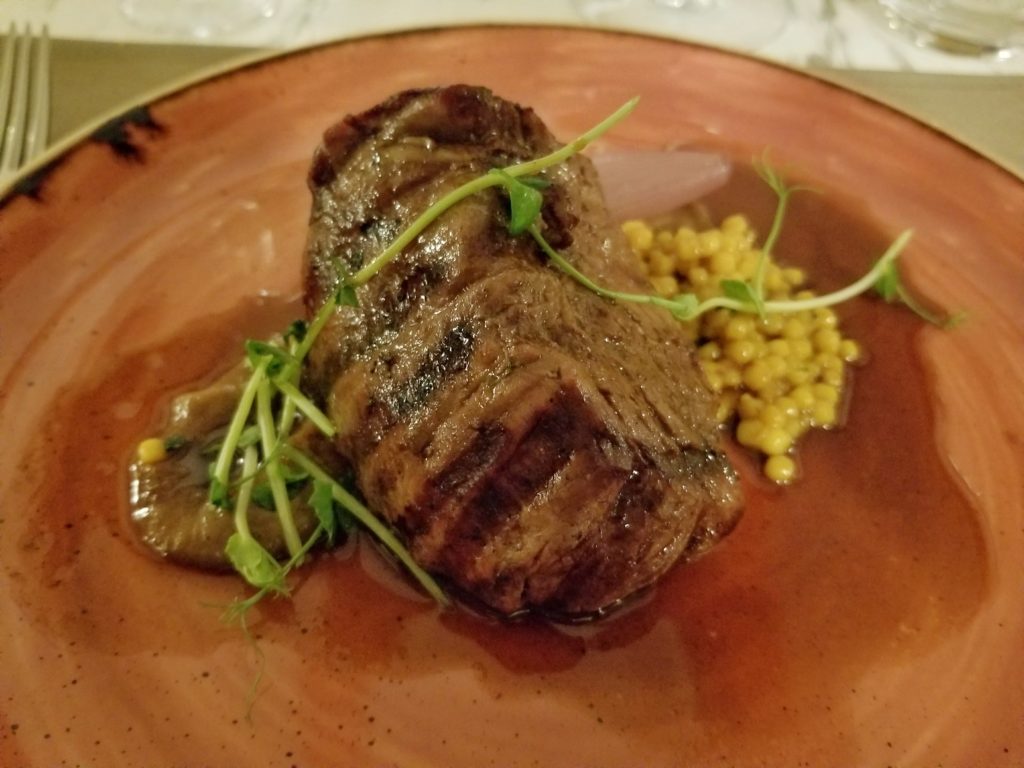 At this point we were full to the brim but we couldn't resist trying their mouthwatering dessert.
Loved this place. A must return even just for a cocktail and some finger food because the lounge is made for enjoyment. The cherry on top is the outside parking area.