The city of Seville, capital of Spain's Andalusia region, is home to some of the most amazing and exciting restaurants in the country. It simply has it all.
It is easy to find excellent restaurants serving home -style recipes but Seville is not only about the traditional Spanish food. Seville has plenty of fantastic tabernas and tapas places throughout but the following is my favourite.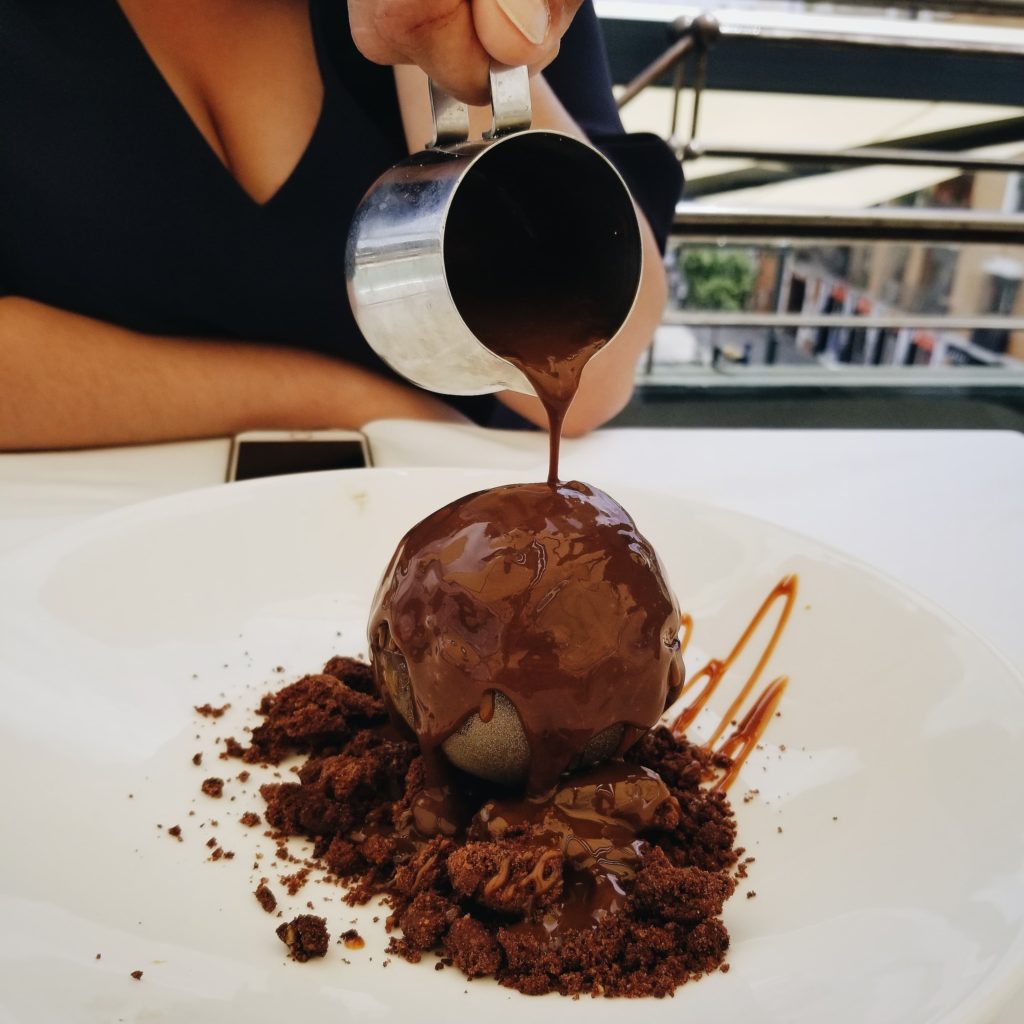 Located on the end of Bridge Isabel 2, Maria Trifulca, is named after the beach that was once found on the Guadalquivir river. This is the kind of restaurant that makes everyone wish they are regulars, coming in for lunch or dinner once a week. It is not easy to score a restaurant at Maria Trifulca as booking in highly recommended in advance. However, we were lucky as we managed to get a table on the rooftop terrace, overlooking the river. Bingo!
We were in Seville for three days and this was by far one of the most elegant restaurants we managed to come across. We're huge fans of the tapas tradition in Spain, but sometimes it's nice to have a sit-down meal and really treat yourself to something extra special. Maria Trifulca is the perfect place to have an exquisitely prepared lunch in a relaxed environment. Ask anybody, who has been to Seville, about their favourite restaurant, and Maria Trifulca is almost guaranteed to get a mention.
Once seated, menus and wine list were presented. Fresh bread and olives were served pre- lunch. The menu offers a wide variety of tempting choices. We opted for the Pear and Gorgonzola Fagotini as starters.
The food here is simply delicious, we had a three course lunch, accompanied with a nice bottle of Spanish white wine. We opted for the Pear and Gorgonzola Fagotini as a starter. As main I opted for the Sea Bass loin with snow peas and romescu while Sebastian felt like trying the Iberian Shoulder fillet, baked with bourbon sauce. Last but not least with ended our lunch with the Chocolate sphere, banana brownie and hazelnut ice cream.
Combine this with the super friendly staff and welcoming atmosphere and you really are on to a winner!