Yesterday we decided to do something different, and instead of going for lunch, we decided to go for brunch. Books, brunches and Saturdays are three of my top favourite things. I am surprised we don't do it more often.
Hammett's Gastro Bar is the latest hot spot for brunch in Sliema. We decided to show up at Hammett's and it did not dissapoint. We left with a full belly and a huge smile on our faces.
Hammett's is the latest talk of the town. It is situated on the Sliema seafront, literally minutes away from all the activity. They offer a casual dining experience serving sharing plates, open for breakfast, lunch and dinner. What I love about Hammett's is that their dishes are made of simple and classic ingredients combined with an innovative and upscale cooking techniques. The menu is changed regularly, so I am sure that you will always find something delicious to try.
It must be true that we eat with our eyes, as I was drawn to this restaurant because of it's minimal yet stylish decor. Featuring industrial like decor and materials such as copper plumbing pipes and cutlery, this restaurant is winning at industrial design.
The morning was beautiful so we decided to sit outside. We sat at one of the bar tables and the staff immediately greeted us and gave us the menus.  I didn't know what to order, felt spoilt for choice. It is no brainer that Sebastian opted for the eggs benedict but I was very indecisive. There were so many things I wanted to try. I ordered The Hammett's Standard, and it was seriously good.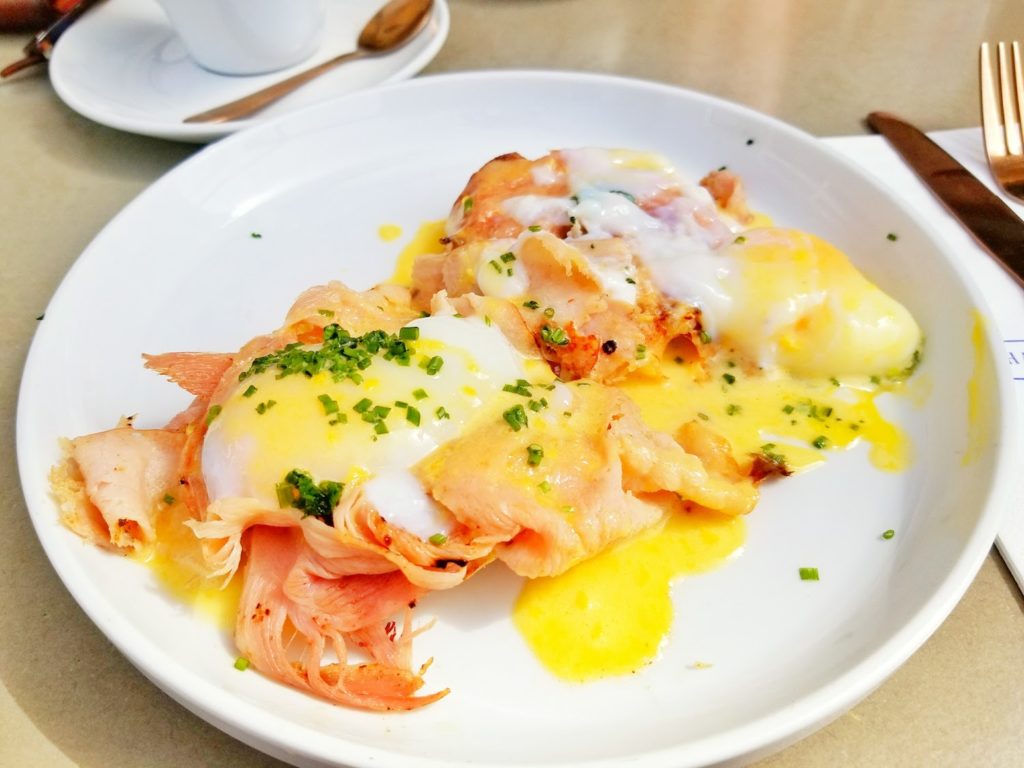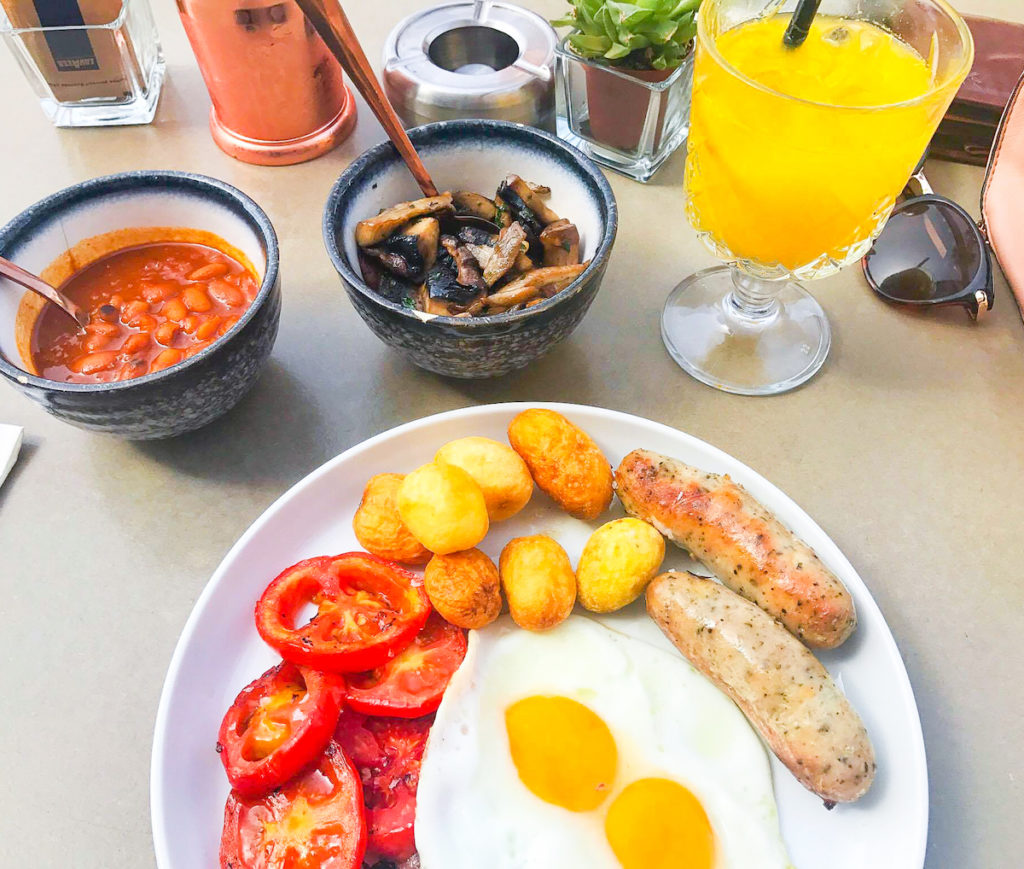 Holy Mimosas! Hammett's stands out from other restaurants because of it's drinks menu. Here you can find a wide a selection of bubbly drinks such as Prosecco, Mimosa, Bellini, Kir Royal and Champagne. Coming to think about it, Hammett's doesn't skimp out on anything!
Here you will walk in with an empty stomach and walk out with a big smile on your face.
Wishing you a happy Sunday Brunching