Il Teatro offers fresh and modern Italian cuisine in the heart of Valletta city in Old Theater street just off Saint George's Square. It has a welcoming dining room with a laid back yet modern Italian feel. This authentic Italian restaurant offers stunning views, delicious cuisine and above all the possibility to an incredible outdoor dining experience.
We stumbled across this beautiful looking Italian restaurant not knowing that it has only been open for a short period of time. The atmosphere looked great and we decided to give it a try. We surely don't regret it, everything we ordered was excellent.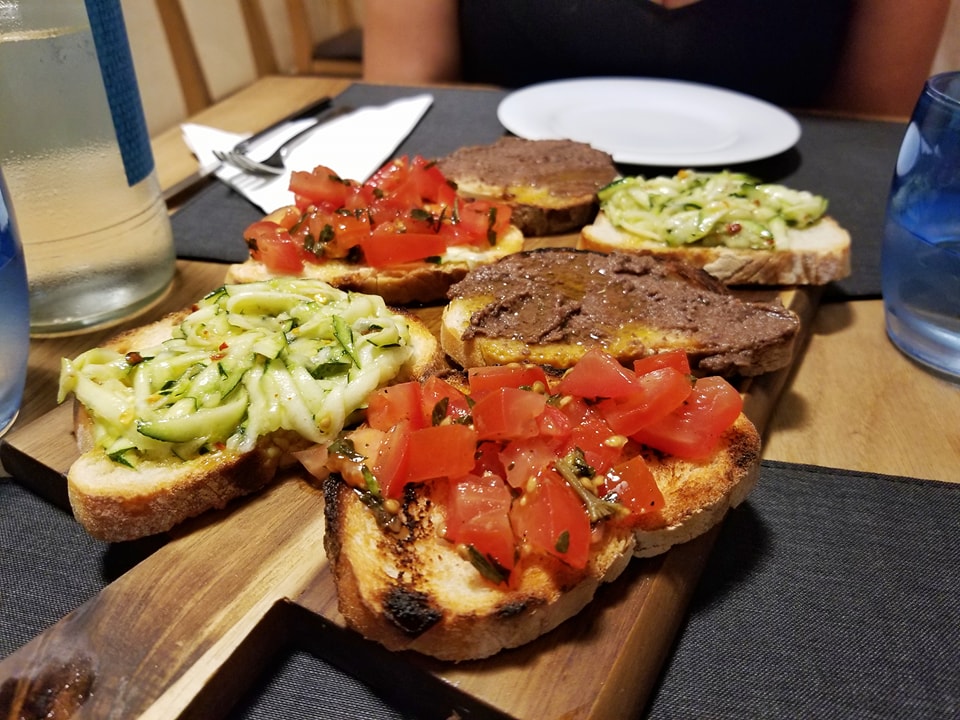 In the kitchen, the Italian Chef and his team aim to combine Italian ingredients that are fresh and in season, along with the finest local produce to create hearty, tasty and superb dishes.
They offer a variety of mouthwatering dishes including pizza and pasta. Made with fresh dough and baked in their stone baked oven, Il Teatro's pizza, is to die for. The extensive pizza menu ensures that their is something for everyone. The pasta dishes are also wonderful. They are all made with love and care using recipes that have been passed down from generation to another.
The menu is full of traditional Italian classics including a splendid choice of pasta, pizza and meat dishes. If you love pizza, then you simply must try one of Il Teatro's amazing pizzas. They makes their own dough, which is then rolled out and spun in the air the traditional way, followed by a generous helping of homemade tomato sauce, mozzarella cheese, and extra virgin olive oil – then covered in variety of fresh toppings.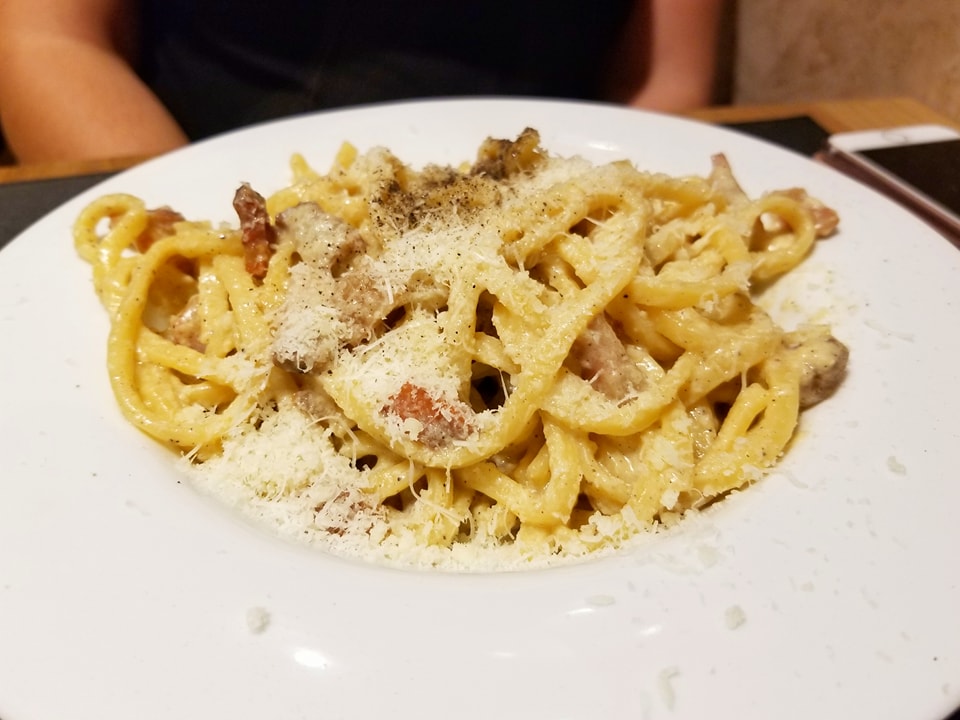 We were quite hungry after a long working day and ordered a selection of bruschetta (top notch!) to start with followed by some mouthwatering pasta dishes. I opted for the Carbonara while Sebastian felt like trying the Cacio e Pepe. The portions are very generous, we were full to the brim.
Hats of to the management who were very friendly and welcoming. And the service is great too. Il Teatro is the ideal place to start off your week in style.