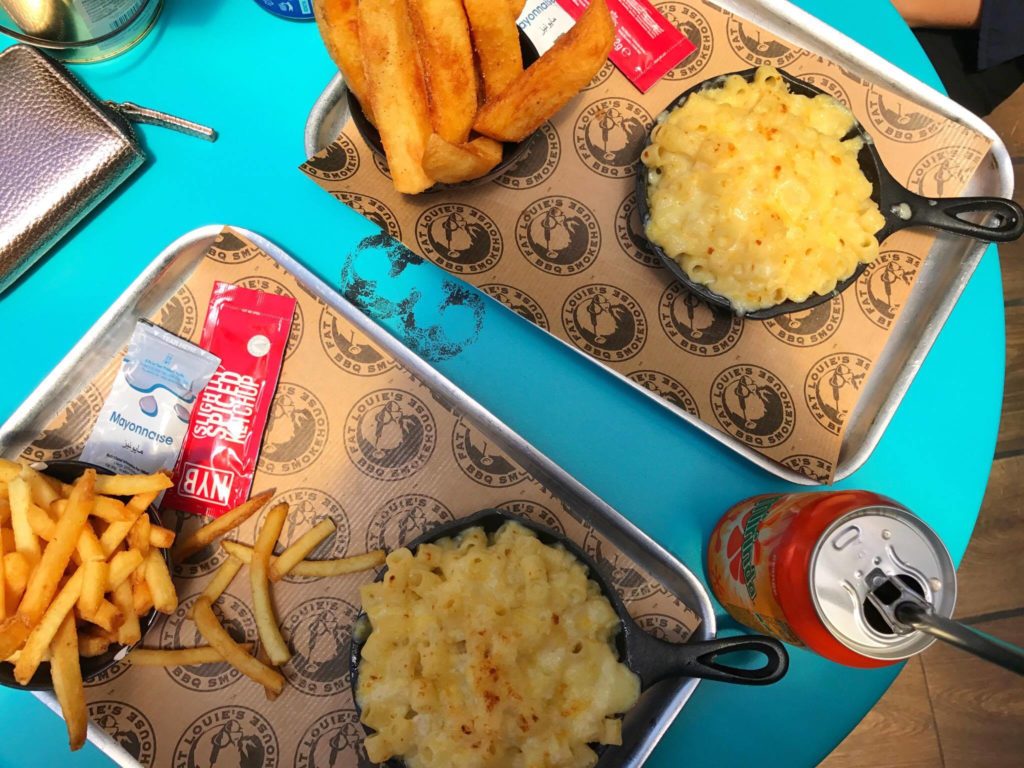 Fat Louie's is the kind of place that you arrive hungry and leave happy. It is also the kind of place where you roll- up your sleeves and get messy while indulging in heavenly food. Situated in the heart of Paceville, next to the sister outlet NYB, Fat Louie is equally successful.
The restaurant has a small outdoor patio and indoor eating space. The space is  ideal to sit for long and chat over food and drinks without having to worry about eating quickly and moving out.
The restaurant is innovative for various reasons but the most obvious is the cooking techniques, there is nothing similar elsewhere on the island. Fat Louie is a smokehouse, it means that the meat is cured with smoke for hours to produce a tender and juicy product.
Fat Louie is the brainchild of two young yet extremely successful in the food industry. The focus of the Diacono brothers is to serve authentic flavours in a relaxed, fun and informal environment.
The location is perfect ( in the heart of Paceville- ideal before a night out) and the ambiance really sets you in the mood for some succulent meat dishes. The setting is fresh, with a white and light blue theme, which gives the place a warm and welcoming feel.
The menu features a lot of classics, there is something for everyone. The menu, which is also on a big board, includes the signature brisket, pork spare ribs, buffalo wings, buttermilk fried chicken and various tempting sandwiches. You can also opt for sides such as thick fries, mac n' cheese or pickles. The sides have been carefully chosen to compliment all the other dishes perfectly.
So far I have been to Fat Louie's on three different occasions and always felt satisfied. The service is good and the food is out of this world. I was literally jumping with joy when I saw they served mac n' cheese, it fulfilled all my cheese cravings and exceeded my expectations. I also managed to try the tripled cooked fries and skinny fries.
Be sure to try the signature dishes smoked for hours to perfection. I can assure you that you will be glad you did it. You will leave the restaurant feeling stuffed with the urge to return in no time.